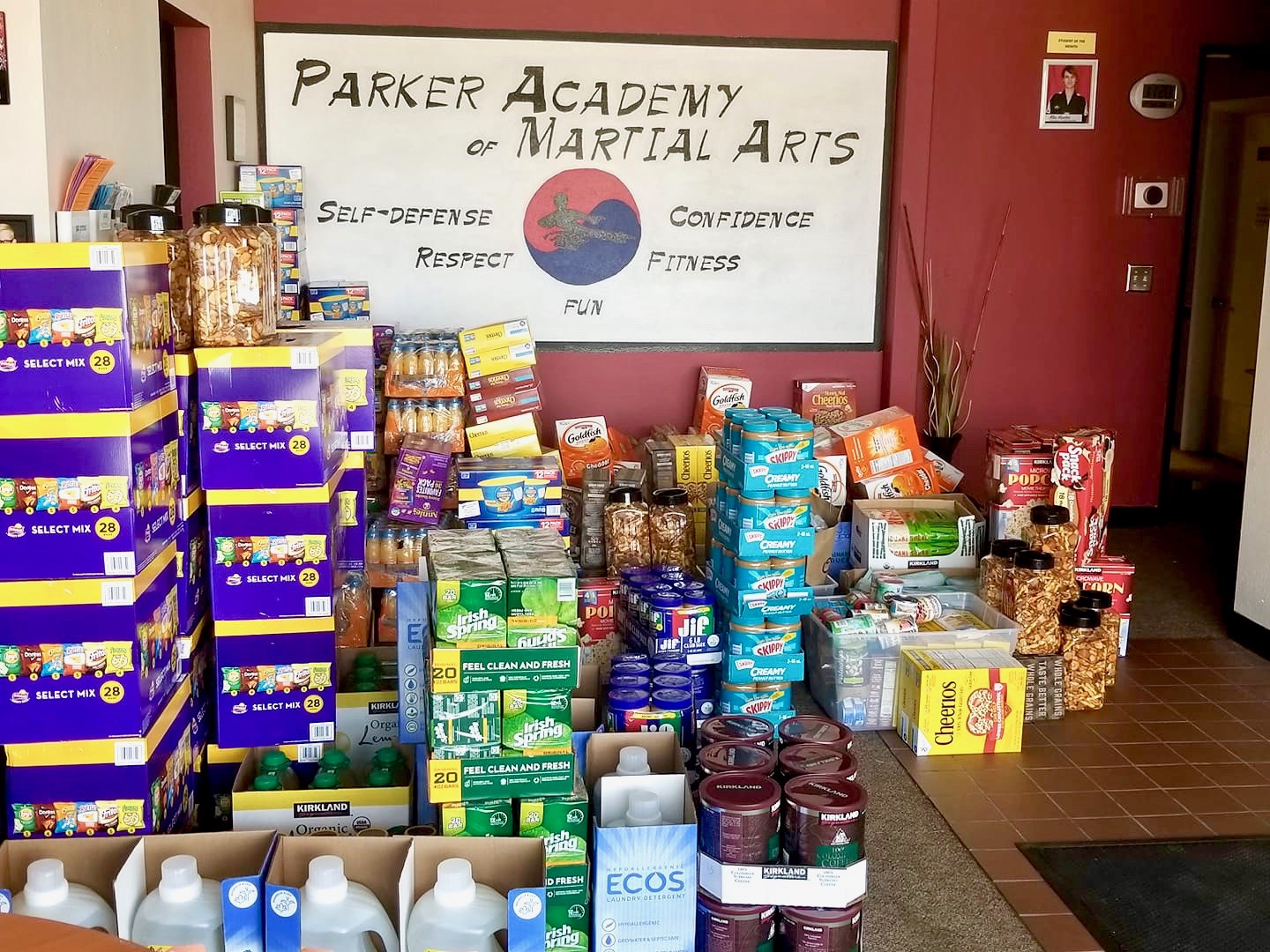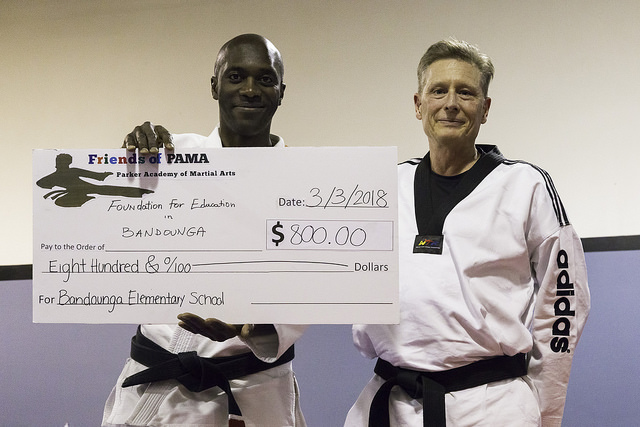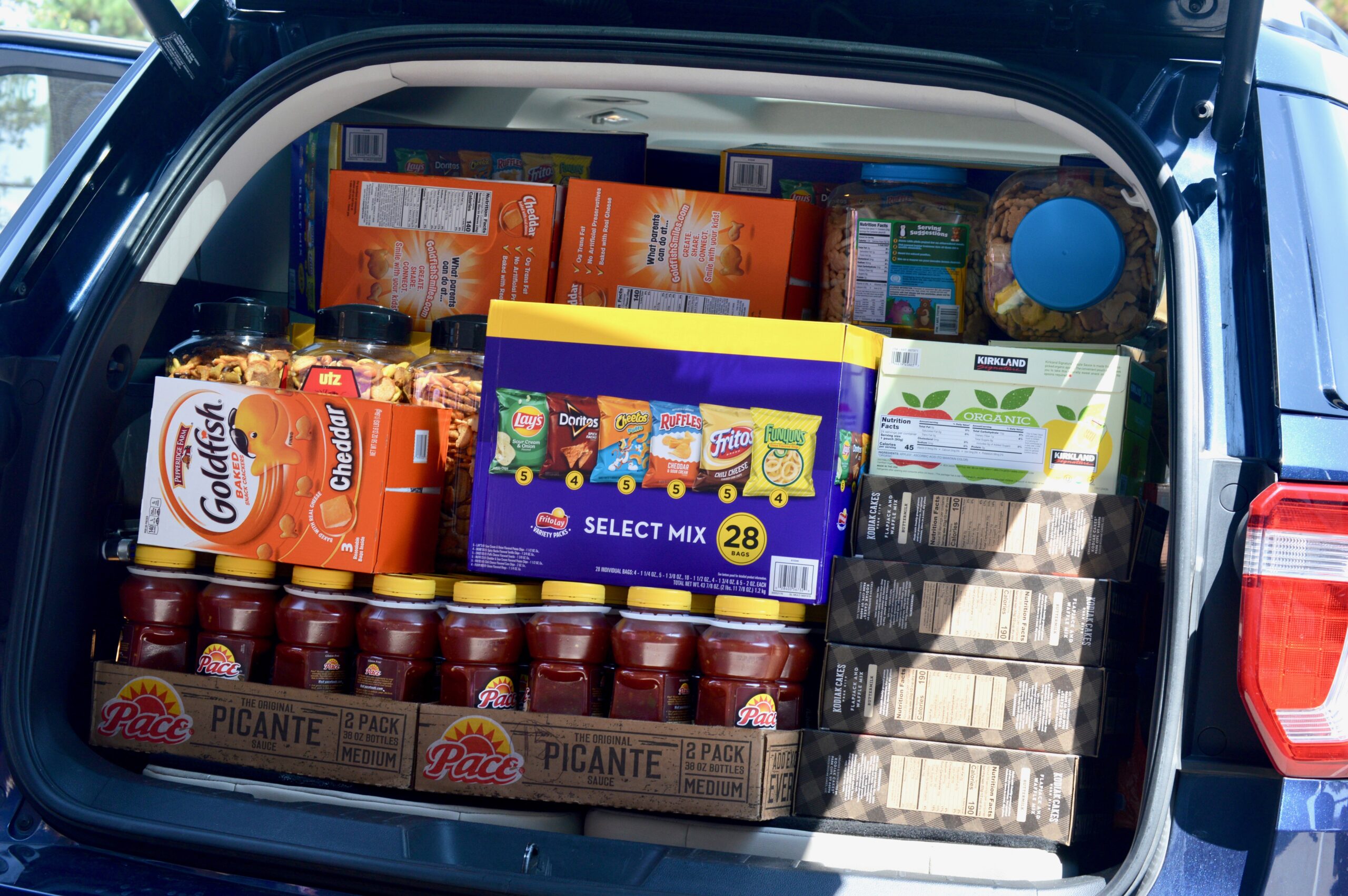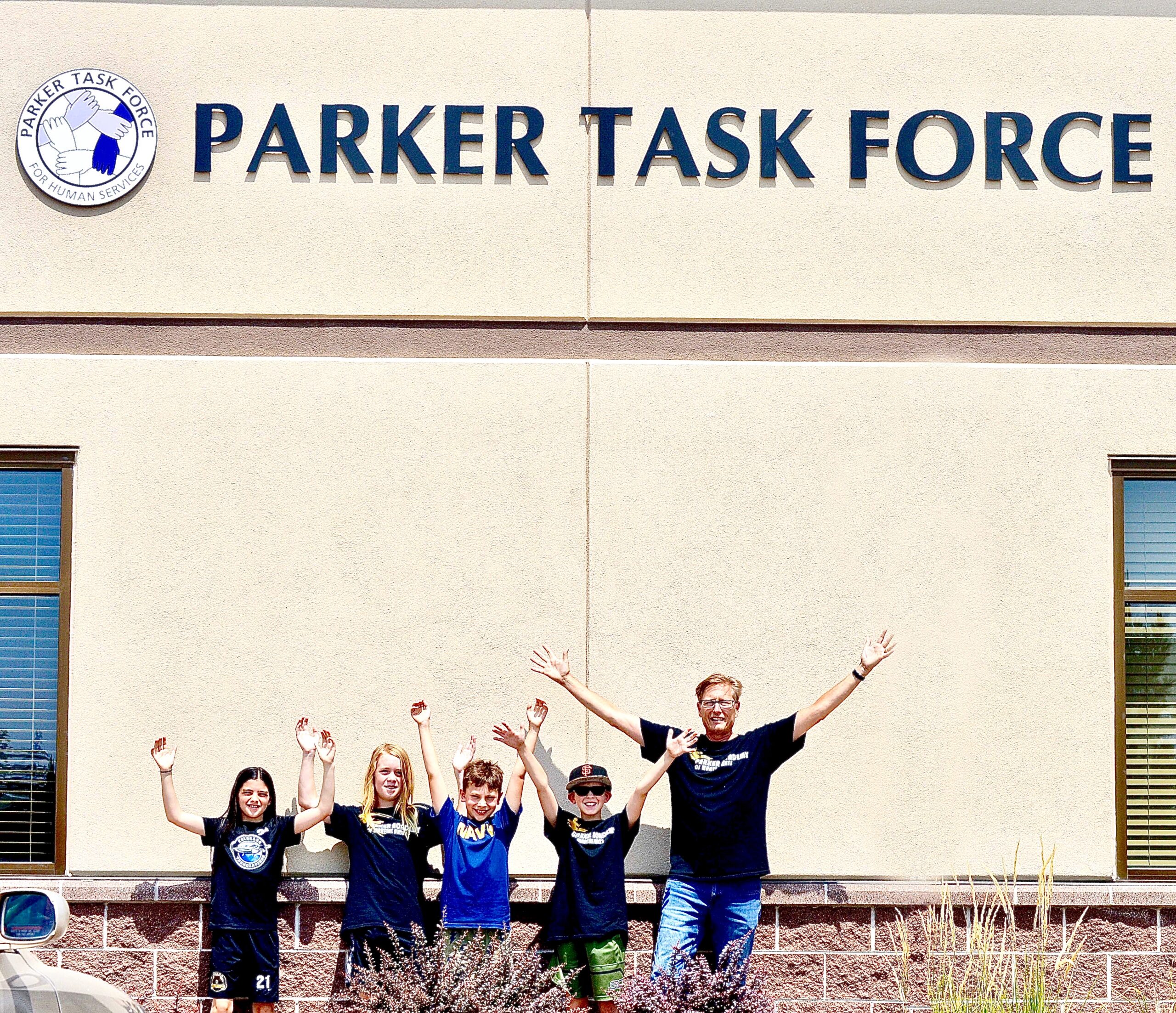 Give to help Colorado Alliance of Martial Arts members
Friends of PAMA is our 501c3 nonprofit dedicated to raising money for a number of different causes important to our community! In addition to helping struggling families afford self-defense, martial arts classes, and gear needed to train, we have raised over $20,00o for several organizations that are trying to change the world. Some of our past projects include; The Children's hospital, National Downs Syndrome Society, Parker Taskforce food bank, a number of battered women shelters, Denver Rescue Mission, building schools in Bandouga, Africa, and many more.  You can contribute to the cause by keeping up with our current projects & volunteering, sponsoring a family to afford classes, donating any amount you want to give, or simply bringing in old gear to donate. Anything you are willing to contribute is so greatly appreciated! Even little donations can make a big difference for some families, and anything helps. PAMA is a big family that cares and supports each other, and "Friends of PAMA' helps create a bigger sense of community and allows people to help their fellow students out as well as help the students who are struggling financially to keep doing what they love.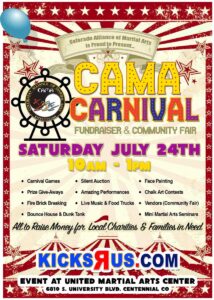 CAMA Carnival is a fundraiser event organized by the Colorado Alliance of Martial Arts' 501c3 nonprofit Friends of PAMA to raise money for Family Tree child abuse services and providing school supplies and safety tools to schools & families in need. 
This is a FREE, family friendly event open to all ages with a full schedule of mini seminars & amazing performances, silent auctions, food trucks, live music, face painting, chalk art contests, bounce house & dunk tanks and a community fair!