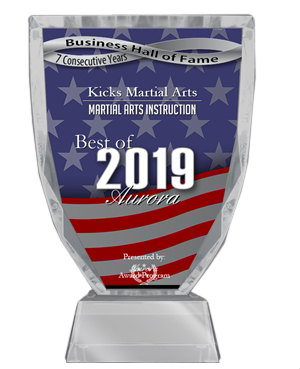 2022 Business Hall of Fame – 10 Consecutive Years Running
2019 Best of Lessons.com
2020 Best of Lessons.com
2021 Best of Lessons.com
2022 Best of Lessons.com
My 4 year old son needed some exercise and this was a great place! He is learning discipline as well as having fun. Great masters!
We started about a month ago. Our 4, 7, and 10 yr kids all have enjoyed the experience. The masters/instructors are very nice, which is important to my highly sensitive kid, super shy kid, and wild child. They are learning a lot and getting lots of physical activity. The gym is very clean and inviting. I recommend this place to anyone. And definitely see how beneficial learning martial arts can be for kids.
Both my kids have been attending KMA for a few weeks now and I can honestly say I couldn't have asked for a better martial arts studio for them. The instructors are the best, they are great at inspiring kids and fostering a love for martial arts; the studio is clean, well equipped and spacious.I highly recommend KMA to anyone looking for a great martial arts school and instructors that truly care about your kids.
Awesome martial arts place, very caring and helpful instructors. They emphasize sparring and weapons. Really careful about COVID, follow all the rules. Online classes available too!