2021 BEST MARTIAL ARTS TEACHERS IN AURORA!
2020 BEST MARTIAL ARTS TEACHERS IN AURORA!
2018 HULAFROG'S MOST LOVED MARTIAL ARTS STUDIO!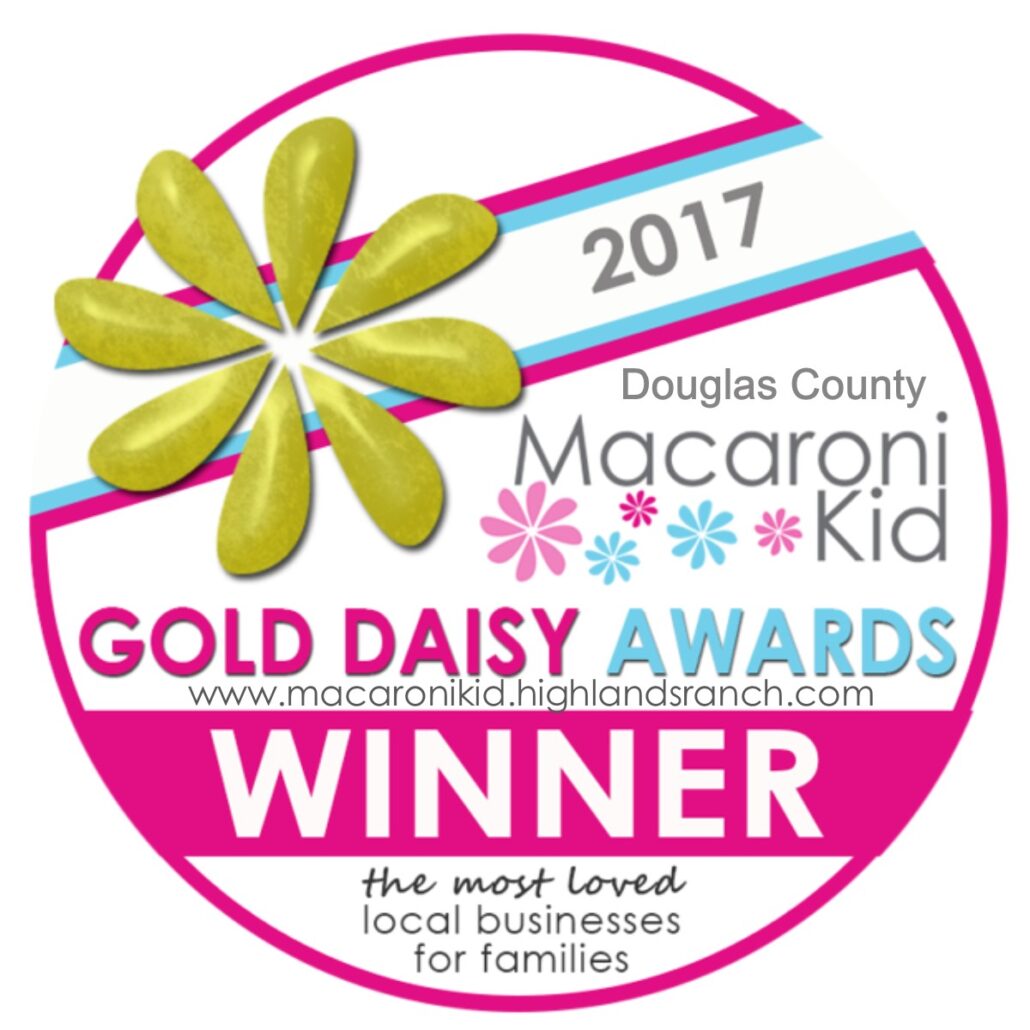 2017 GOLD DAISY AWARD WINNER FOR BEST MARTIAL ARTS CLASSES!
2014 GOLD DAISY AWARD WINNER FOR BEST MARTIAL ARTS CLASSES!
2013 FAMILY CHOICE WINNER FOR BEST MARTIAL ARTS CLASSES!
In addition to his daily school obligations, Derek has been involved in many other activities including soccer, swimming, music, and TaeKwonDo. He continues to impress us with his focus, positive attitude, patience and "no fear" attitude. We believe he has tuned these qualities while attending TaeKwonDo as we can see them displayed in his daily life. We cannot be happier to see him excelling at all he attempts and believe he has earned the opportunity to test for his next belt.
My son loves Tae Kwon Do class. He took karate at another school and they did not cater to the younger kids like your school does. At this age, 6, it is important to make the class fun and reward them for their hard work and accomplishments. I feel your school does a great job with this. We are very happy at PAMA.
I love the attention they give to every student and the overall positive atmosphere.
Master Turnquist is a huge asset to this school. Master Natale, Ms. Theresa, and Ms. Jan are great instructors who demand respect, show respect, and hold PAMA to the integrity that should be displayed.
We work hard and play hard. Classes are fun, a constant challenge to improve myself, and good exercise. It's the people.
I have watched PAMA change a lot over the last five years. I feel like it is a family. Most importantly, PAMA makes me feel like part of the family. I love the people I train with. I really enjoy the activities that encourage community and relationships with other class members and instructors. I have attended classes at over 10 different schools in my lifetime, and PAMA is definitely the most family and community focused. The facilities are attractive, with large exercise areas and great equipment. Master Luft, Master Turnquist, and Mr. LeMere genuinely care about the students.
I love Master Turnquist and Mr. LeMere. They are both great with the kids. Actually, all the staff of PAMA are great. Each bringing something great to the table.
The family culture is Fun. I also like that PAMA is Internationally recognized.