Black Belt Club is for anyone purple belt, 7 years old or older, who works hard and is dedicated to becoming a black belt someday!
Joining Black Belt Clubs includes: 
Extra classes each week (weapons & sparring)

All sparring gear you need

A new red uniform

Escrima sticks
Why Choose The Black Belt Club?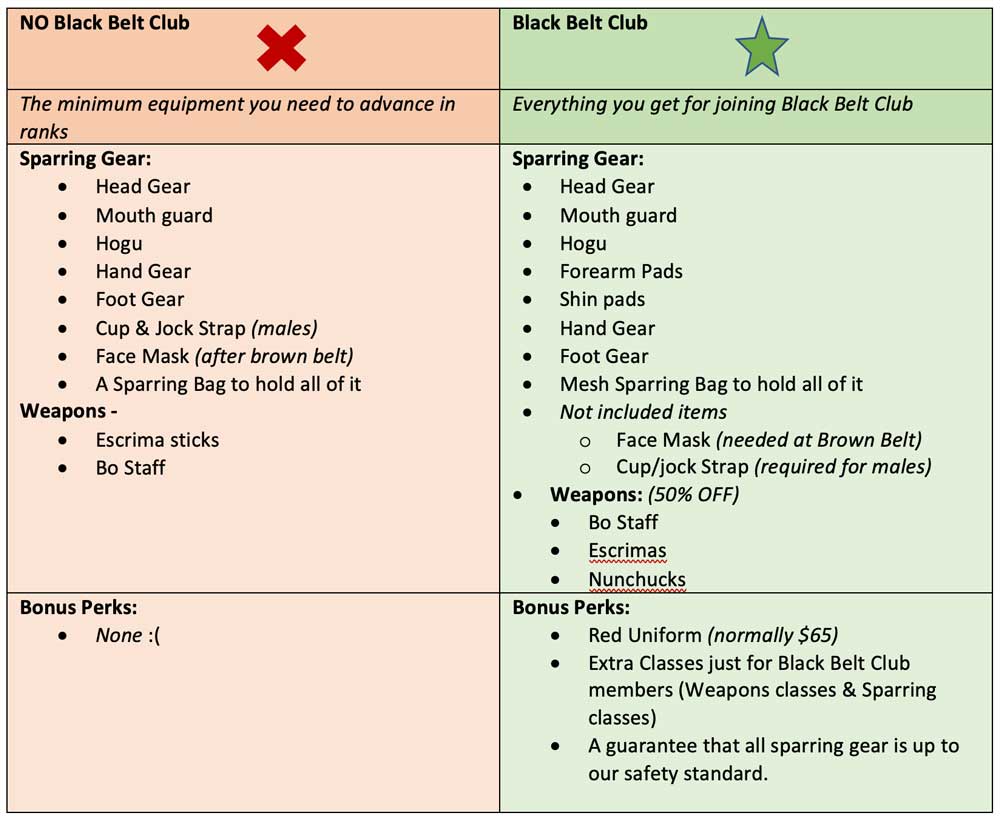 Price:
Option 1: One-time fee of $99 plus $12 per month additional for 24 months
Option 2: Paid in full up front – $299 (no weapons) or $319 (with weapons). Saves you $99!
Email info@kicksRus.com to get set up with the Black Belt Club.